News > Steve Jones' testing and coaching sessions with WPR
23/07/2019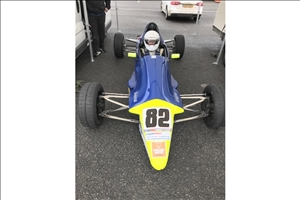 Steve Jones, former British Aerobatic champion and currently Race Director/Head Judge for the Red Bull Air Race World Championship, has been having testing and coaching sessions at Oulton Park with Wayne Poole Racing.
He has a couple of historic single seaters that he races occasionally when work permits and is hoping to test a Formula Ford again, this time at Castle Combe on Aug 15th.
Click this link for more information about Steve.